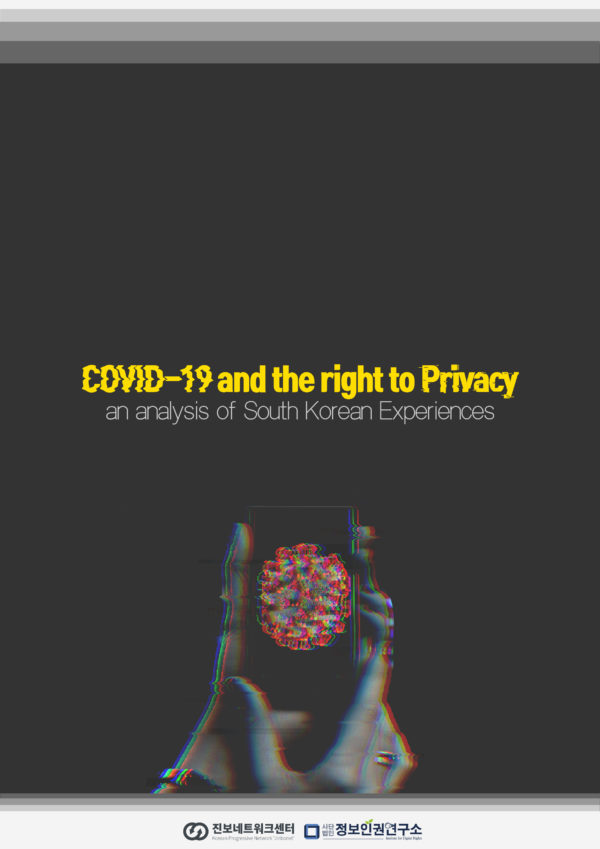 Two organizations, Korean Progressive Network JINBONET and Institute for Digital Rights, jointly published a report titled <Covid-19 and the Right to Privacy : an Analysis of South Korean Experiences>. 
South Korea's Covid-19 response has been considered successful so far, but at the same time, punishment and control-oriented policies have raised many concerns from a human rights perspective. In particular, excessive collection and disclosure of personal data in the process of epidemiological investigation and contact tracing of infected Covid-19 people resulted in infringement of digital rights . In some cases, patients' personal data and movements were disclosed, causing them to suffer hate speech on the Internet, and more than 10,000 people's access information to mobile base stations was collected in the name of tracking contacts. Despite opposition from the National Human Rights Commission of Korea and human rights organizations, electronic positioning devices (so called electronic bracelets) that have been applied to sex offender so far, are also forced to be worn  to violatiors of self-quarantine. it is mandatory to make a list of people entering certain facilities.
Although the policies are based on the public interest of responding to infectious disease, it needs to be improved to minimize human rights violations. It is necessary to check for the effectiveness of the infectious disease response, for any less intrusive means, and for sufficient safeguards to prevent abuse. Because Covid-19 won't be the last infectious disease. 
This report summarizes the cases and issues of digital rights violations that have been controversial during the response to COVID-19 in S.Korea. Based on the report, the Korean Progressive Network JINBONET and Institution for Digital Rights will conduct further research next year. This report was produced with the support of the Association for Progressive Communications (APC)and will be published in English as well as in Korean. We hope this report will be used as a source of discussion with civil society and experts over the world on policies to better deal with infectious disease, protecting human rights.